If you have been Psychologically Disqualified by the NYPD for the position of Police Officer, Correction Officer, Firefighter or any other civil service job, you should begin appealing immediately, as you only have 30 days to start the process.
Although you can Appeal your Disqualification on your own, a more prudent choice is to hire experts in the field who are familiar with the civil service appeals process and who have extensive knowledge and experience appealing Psychological Disqualifications.
Regardless of whether you were psychologically disqualified for anxiety, depression, poor judgment or any other reason, you should start your appeal as soon as possible, so your record does not follow you, raising red flags for anyone viewing them, thereby ruining your chances of securing a civil service job in the future.
In order to appeal your Psychological DQ, you will need to hire a Clinical Psychologist who will review your file, have you undergo additional tests and prepare a psychological evaluation on your behalf.
You should also hire an experienced Attorney who will advise you of your rights, review your entire civil service psychological record and prepare you for all the steps and hurdles you will face throughout the appeals process. Your attorney will also work closely with your Psychologist and prepare and file all of your appeals documents. Hiring an expert Attorney and Psychologist will give you the best chance of reversing your disqualification and clearing your name.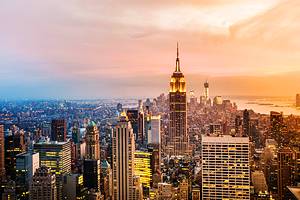 If you failed your NYPD Psychological Evaluation or have been disqualified for any reason and would like to schedule a free consultation, please feel free to contact Kevin Sheerin at 516 248 0040.
Email: kevin@sheerinlaw.com
Website: www.sheerinlaw.com
Blog: civilservice.sheerinlaw.com
Facebook: Law_Office_of Kevin_P._Sheerin
Twitter: @DQLawyer