The JST – or Job Standard Test – is the standard physical fitness test for the New York police department exam. Working as a police officer is physically demanding – and the department needs to ensure that you have the fitness level required to work effectively on a day-to-day basis. Without stopping, candidates must complete the Job Standard Test in 
4 minutes and 28 seconds
. There are six elements to the fitness exam – in the following order:
Barrier surmount – from a kneeling position, candidates must ascend a 6 foot barrier after sprinting 50 feet to reach the barrier.
Stair climb – ascending a 6-stair climb system.
Physical restraint simulation – measuring how candidates perform in a simulated environment that tests their ability to handle physical force and restraint.
Pursuit chase – 600 foot navigation around cones.
Victim rescue – dragging a 176 pound simulated mannequin victim 35-feet.
Trigger pull – the candidate picks up an inoperable firearm and pulls the trigger 15 times with both the dominant and non-dominant hand. The exam timer will stop once the last trigger is pulled. The firearm must remain inside the nine-inch diameter ring during this phase of the test.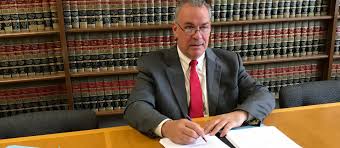 To complete the Job Standard Test in 4 and a half-minutes is challenging. Candidates must be in peak physical performance to make it through to the next phase of the NYPD police officer exam. If you have questions or you have received a 
disqualification
 and would like to schedule a free consultation, please feel free to contact me at 516 248 0040. Email: 
kevin@sheerinlaw.com
Website: 
www.sheerinlaw.com
Blog: 
civilservice.sheerinlaw.com
Facebook: 
Law_Office_of Kevin_P._Sheerin
Twitter: 
@DQLawyer
My podcast about New York State Civil Service Law issues is: 
www.newyorkstatecivilservicelawattorneypodcast.com